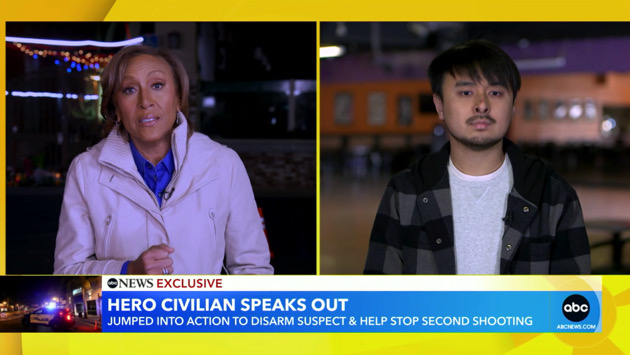 (MONTEREY PARK, Caliif.) -- The man who disarmed the Monterey Park mass shooter recalled how "something came over me" during an interview Monday on ABC News' Good Morning America.
"I realized I needed to get the weapon away from him," Brandon Tsay said. "I needed to take this weapon, disarm him or else everybody would have died."
This is a developing story. Please check back for updates.
Copyright © 2023, ABC Audio. All rights reserved.