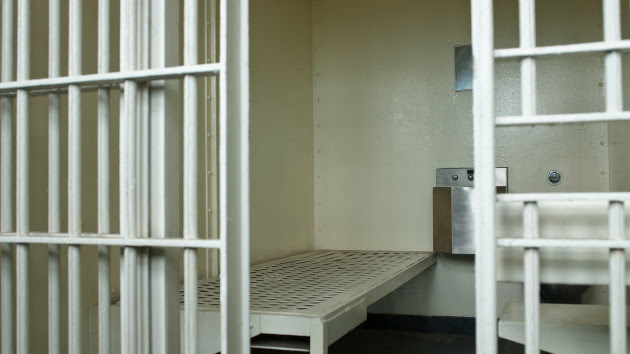 (WASHINGTON) -- Bipartisan legislation set to be introduced Wednesday aims to provide more oversight of federal prisons as part of a renewed push to address reports of scandal and abuse.
The bill would create a hotline for prisoners to report misconduct to an accountability office. It would also mandate federal watchdog inspections, congressional reporting requirements and response plans from the U.S. Bureau of Prisons.
Titled the Federal Prison Oversight Act, the proposal builds on similar efforts last year and follows multiple investigations led by Democratic Sen. Jon Ossoff of Georgia that spotlighted misconduct and sexual abuse of inmates at the hands of prison guards.
"My bipartisan investigations of corruption, abuse, and misconduct in the Federal prison system revealed an urgent need to overhaul federal prison oversight," Ossoff said as his office prepared to introduce the bill on Wednesday. "I am bringing Republicans and Democrats together to crack down on corruption, strengthen public safety, and protect civil rights."
If the legislation passes through the divided Congress and is signed into law, the Justice Department's inspector general would also be directed to conduct risk assessments of the 122 federal prison facilities run by the Bureau of Prisons. Investigators would then score the level of risk at each penitentiary, with higher-risk facilities receiving more scrutiny.
The bill is cosponsored by Republican Sen. Mike Braun of Indiana and Democratic Majority Whip Dick Durbin of Illinois, who chairs the Senate Judiciary Committee.
"Today's bill is the latest step in support of that mission to improve oversight and fulfill one of the fundamental purposes of the prison system: to provide safe and humane conditions of confinement and ensure the successful return of incarcerated individuals to the community," Durbin said.
In December, former federal prison inmates testified about the abuses they faced while incarcerated. The testimony and accompanying Senate investigation laid the groundwork for the new bill, which takes a more expansive view of sexual misconduct to identify abusive behavior by prison staff.
Briane Moore told lawmakers in December that she was raped by an officer at a federal facility in West Virginia. She said the officer would take her to private areas of the facility to abuse her out of sight of surveillance cameras.
"I knew he had the power to prevent me from being transferred to a prison closer to my family closer to my daughter," Moore said. "He was a captain with total control over me. I had no choice but to obey."
Through more independent accountability protections, the new oversight bill aims to curb the potential for prison guards to wield their power over inmates in abusive ways. The legislation has broad support from prison reform and management stakeholders, including a prison workers union which represents 30,000 correctional officers, the American Civil Liberties Union and the prison reform group Families Against Mandatory Minimums.
"There is a crisis in our nation's prisons and jails," FAMM President Kevin Ring said in a statement. "Families with incarcerated loved ones and correctional officers have known about this crisis for years – and now Congress is on notice."
Federal authorities have identified other concerning problems, beyond what the Senate highlighted. A February report from the Justice Department's inspector general found the Bureau of Prisons "has not been able to identify the prevalence and scope of inmate-on-staff sexual harassment," which particularly affects female officers.
Copyright © 2023, ABC Audio. All rights reserved.