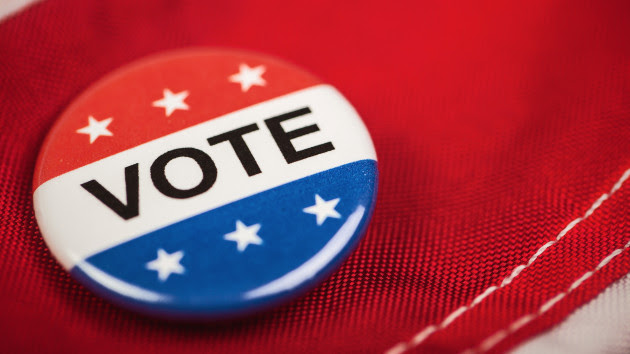 (WASHINGTON) -- 2024 is a year away, but the shadow presidential campaign seems to be underway in the Republican party.
Former South Carolina governor and Ambassador to the United Nations Nikki Haley and Florida Gov. Ron DeSantis have been the subject of attacks and criticism from their fellow Republicans and their staff over the past few weeks.
Former Secretary of State Mike Pompeo, who is mulling over a presidential run, dropped bombshells and stirred controversy in his book where he alleged that Haley worked with then-Trump presidential advisors Jared Kushner and Ivanka Trump to have her replace Mike Pence as vice president under President Donald Trump.
Haley, who is also deciding if she should run for president, denied the claims in a Fox News interview, saying, "it's really sad when you're having to go out there and put lies and gossip to sell a book."
According to a source close to Kushner and Ivanka Trump, Haley originally had the meeting set up to tell Trump that she was resigning as ambassador to the U.N. and that she did not trust Kelly or Pompeo not to leak it.
"Ultimately, they found out about the meeting and suspected she was trying to become vice president but that was false. She just wanted to say she was leaving. Jared and Ivanka never conspired to try and make her Vice President," the source said.
Pompeo is standing by his claims and said on CBS that he was told it "was true" by both Trump's then-chief of staff, John Kelly, and Kellyanne Conway, a senior White House adviser. He also suggested that Haley left the Trump administration once things became difficult.
"They were coming at all of us pretty hard. And so, everyone was saying get out, quit, run -- Ambassador Haley didn't decide to stay, she decided to leave," Pompeo said.
This scuffle between Pompeo and Haley comes as Trump heads to South Carolina this weekend to unveil his state's leadership team for his third presidential run.
South Carolina and New Hampshire were the first early primary states where Trump announced he would be visiting.
Focusing on South Carolina, Trump and other potential 2024 Republican candidates face an uphill battle to win the state since two possible presidential candidates, Haley and Sen. Tim Scott, are from there and remain very popular in the state.
Haley and Scott would be in a better position to win South Carolina, given their ties to the state, if they do seek the nomination.
"You don't get attacked unless you are over the target," said Katon Dawson, the former chair of the South Carolina Republican Party. "And Pompeo certainly is not over the target and is completely unknown in South Carolina. So maybe it's good politics for him to attack Nikki Haley…"
Even some elected officials are signaling that it could be tough to overtake Haley and Scott in South Carolina.
During a Washington Post Live interview, Republican Rep. Nancy Mace (R-S.C.) said she could most likely lend her support to Haley or Scott over Trump. She added that she's going to wait until the Republican field is set before lending her support to a candidate.
Meanwhile, down in Florida, DeSantis, who many view as another potential 2024 candidate, has received public criticism over the past few weeks from those in the GOP.
One of the most public displays of an attack on the governor was when Ian Fury, spokesman for South Dakota Gov. Kristi Noem, criticized DeSantis for not being as committed to the pro-life movement and questioning whether he believed that 14-week-old babies have a right life. In South Dakota, abortion is illegal, with the exception of the mother's life being at risk.
When asked on CBS News if she agreed with Fury's comment, Noem, another potential 2024 candidate, said that she has always been proudly pro-life.
"You know, a lot of people talk and say a lot of things to grab headlines and make broad statements," said Noem. "I prefer to take action and to do things that actually protect life."
And although DeSantis signed a 15-week abortion ban in 2022, he has signaled that he's open to further restricting access to abortion during a December press conference where he was asked if he would support a heartbeat bill which refers to abortion bans around the six weeks.
"I'm willing to sign great life legislation. That's what I've always said I would do," DeSantis responded.
"DeSantis has a big target on his back," said Sarah Isgur, an ABC News contributor and former Trump administration official.
Isgur believes the 2024 election could look similar to the 2008 election between former President Barack Obama and former Secretary of State Hillary Clinton.
"Half of these folks are trying to help Trump because, of course, there'd be an open vice-presidential spot and DeSantis is the biggest threat to Trump right now," Isgur said.
New Hampshire Republican Gov. Chris Sununu has also criticized the Florida governor during a Fox News interview earlier this month.
In the interview, Sununu agreed with DeSantis that "we need to push back on woke policy," an issue that DeSantis has actively worked on during his time as governor. But Sununu added that he disagrees with going after corporations and private businesses.
"I come from the Live Free or Die state and private businesses can and should act like private businesses without the fear of being punished by people that might disagree with," Sununu said in the interview.
Last year, DeSantis made an example of the Walt Disney Corporation after its public opposition to the state's Parental Rights in Education bill, that was dubbed as the "Don't Say Gay" bill.
A special session was called where the Florida state legislature passed a bill that eliminated Walt Disney World's special district, which allowed the company to self-govern itself.
Still, it seems that voters in Florida have responded well to the governors' actions, having won reelection in November by nearly 20 percentage points.
Copyright © 2023, ABC Audio. All rights reserved.